Ohio graduate Boals announced as men's basketball coach
Stony Brook coach comes to Athens to replace Phillips
By Lonnie McMillan / Contributor
Sunday, March 17, 2019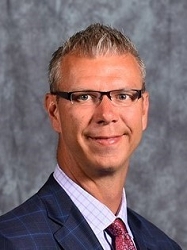 ATHENS – Former Ohio team captain Jeff Boals has been named the men's basketball coach, the university announced Sunday.
A 1995 graduate of Ohio University, Boals has spent the last three years as the head coach at Stony Brook, leading the Seawolves to a 55-41 record.
"I am incredibly grateful and honored to return home to my alma mater as the head men's basketball at Ohio University," Boals said in a press release. "My family and I are thrilled to see my coaching career come full circle with this opportunity. Sincere thanks to (President) Dr. (Duane) Nellis and to (Athletic Director) Jim Schaus for their confidence in me to lead the young men of Ohio both on and off the court."
Boals replaces Saul Phillips, whose contract was not renewed after five years and an 81-77 record.
In his first head coaching job, Boals continued Stony Brook's run of success by leading it to postseason eligibility in two of his three seasons. The Seawolves were America East Conference regular season runners-up this year and have a 24-8 record, rebounding from a 13-18 record in 2017-18 after they were 18-14 in his first year.
"I am ecstatic about our hiring of Jeff Boals to lead our men's basketball program," Schaus said in the release. "He is the perfect fit for us and checks all the boxes. Of course, Jeff is a Bobcat and former player so he understands what it is like to play and succeed here. Jeff is a proven head coach with a wealth of successful coaching experience during his career. He is well-respected for his knowledge of the game and knows how to develop players. He is a great person that will relate well to his players, assistant coaches, staff and fans. The future is bright for Ohio men's basketball with Jeff Boals leading the way. I can't wait for him to get started."
Boals' college coaching career began as an assistant at Marshall from 1999 to 2003, and he spent two seasons at Robert Morris after that. That was followed by three years as the recruiting coordinator at Akron when the Zips landed top-100 recruit Zeke Marshall.
After that, Boals was a member of That Matta's staff at Ohio State from 2019-16 in a span where the Buckeyes went to six NCAA Tournaments, advancing to the Final Four in 2012. He played a part in bringing players such as Jared Sullinger, D'Angelo Russell, Aaron Craft and Evan Turner to the Buckeyes.
As a player for the Bobcats, Boals was a two-time captain and four-year letter winner. A native of Magnolia, Ohio, he was part of Ohio's NCAA Tournament team in 1994 and its Preseason NIT championship team at the start of the 1994-95 season.
"I am excited to welcome Jeff Boals back to Ohio University," Nellis said in the release. "He is well respected in the world of college athletics, and in addition to a winning track record, he will bring a high level of integrity and commitment to academic achievement and success to our men's basketball program. He will make a great addition to the Ohio University family."
The Bobcats were 14-17 in each of the last two seasons under Phillips after winning 22 and 20 games in his second and third years as coach after replacing Jim Christian, who left for Boston College. Injuries were a major challenge the last few years, including season-ending ones to Antonio Campbell, Jason Carter and Jordan Dartis, among others.
Boals will be the 19th coach in program history. He likely will meet with the team before his introductory press conference scheduled for 11 a.m. Monday. His first task will be retaining Ohio's current players and recruits before filling out the roster with additional players after inevitable transfers.
Another former Ohio player, Geno Ford, an assistant for Boals, has been named the interim head coach for the Seawolves for their expected postseason tournament. It is possible Ford could come with Boals back to Athens as an assistant afterward. 247Sports recruiting analyst Brian Snow reported on Twitter the entire Stony Brook staff might join Boals at Ohio.